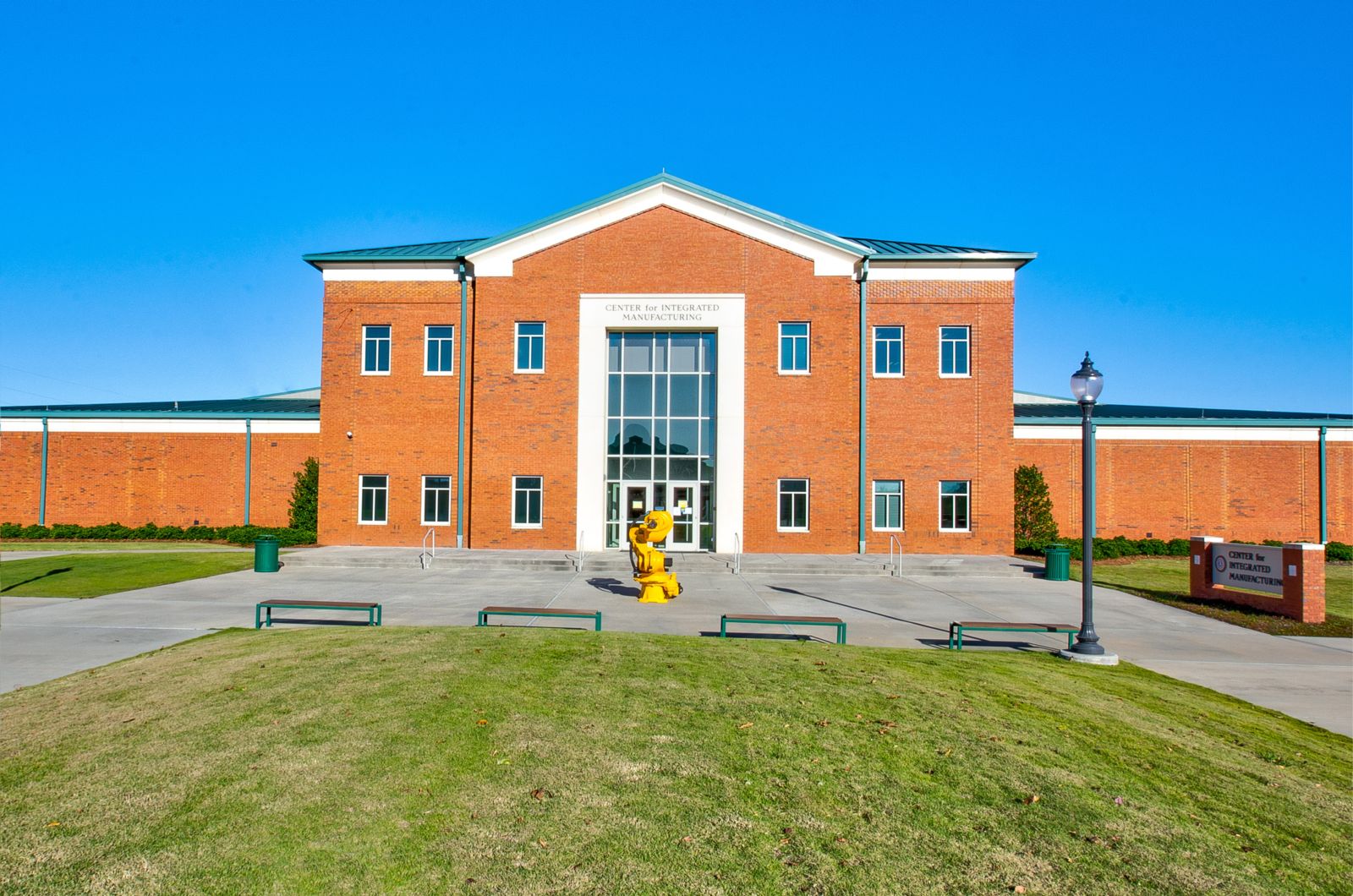 Welcome to Southern Union State Community College's Technical Education and Workforce Development Division.
For a detailed tour of our Center for Integrated Manufacturing click on the following link: Technical Division Tour.
The Division consists of three programs that lead to an Associate in Applied Science degree: Engineering and Design, Industrial Electricity/Electronics Technology and Manufacturing Technology and five programs which lead to an Associate in Occupational Technologies Degree: Air Conditioning and Refrigeration, Automotive Service Technology, Cosmetology, Machine Shop Technology and Welding Technology.
Additionally, the college offers Certificate and Short Term Certificates within all of the previously listed technical programs for students, as well as Short Term Certificates in Plastics Injection Molding and Robotics and Automation. The Division also offers a 6 week non-credit, highly intense, 240 contact hour Tractor-Trailer Truck Driver Training course for individuals pursuing a career requiring a commercial driver's license. We also offer customized training for our business and industry partners through our Training for Existing Business and Industry (TEBI) unit. All of the technical division programs are housed on the Opelika and Valley campuses.
Southern Union's mission is to provide quality and relevant teaching and learning in academic, technical, and health science programs that are affordable, accessible, and responsive to the diverse needs of our students, community, business, industry, and government. We interpret that statement in the Technical Education and Workforce Development Division as meeting the needs of the students means meeting the needs of the employers in our community which enhances our curriculum and the instructional opportunities available to our students.
Southern Union has an articulation agreement with Point University in their Bachelor Degree program in Organizational Leadership (and others) for those individuals wishing to obtain an advanced degree after obtaining a technical degree at Southern Union.
If you have any questions, or would like more information on anything you find on our website, please contact us.
Eric Sewell
Dean of Technical Division
esewell@suscc.edu