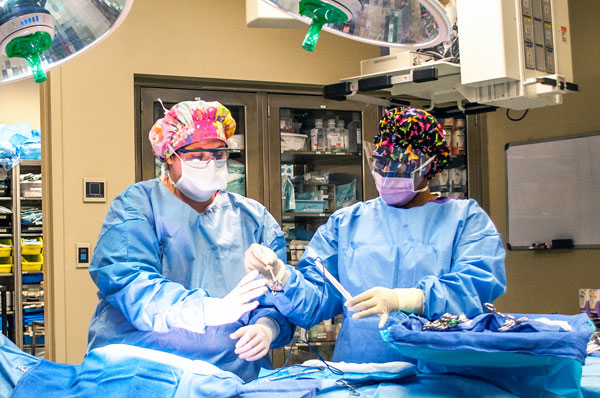 Students interested in enrolling in the Surgical Technology Program must meet the program admission requirements and apply for admission to the program by the published deadline date.
Before applying for admission to the program, students must meet ALL application requirements listed below. Students who do not meet the minimal application requirements will not be considered for acceptance to the program.
Meeting minimal application requirements does not guarantee acceptance to the program. (Please note that application requirements and procedures may change without prior notice. Please check with Health Sciences Division for updates prior to applying.) In addition to the general admission requirements for the College, admission to the Surgical Technology program requires:
unconditional admission to the College.
2.5 cumulative grade point average (GPA) calculated on completed academic core courses (Calculator for GPA).
Transfer students must enter SUSCC on clear academic status (minimum 2.0 cumulative grade point average).
Current or previous Southern Union students must have a minimum 2.0 GPA at SUSCC.
official transcripts received in Records Office (Wadley Campus) from all postsecondary institutions attended and high school or GED transcripts for those who have never attended Southern Union).
student meet eligibility requirements for English 101 and Math 100 and satisfaction of the College reading requirement.
application for the Surgical Technology Program.
ability to meet and comply with standards and policies in the current College Catalog and Student Handbook.
ability to meet all health/ clinical requirements as stated in the current Surgical Technology Student Handbook
Admission to the Surgical Technology Program is competitive, and the number of students admitted is limited by the number of faculty and clinical facilities available. Applicants who meet minimal requirements are rank-ordered for acceptance using a points system based on grades earned in ENG 101, HPS 105, SUR 108, SUR 107 (or BIO 201 AND 202), BIO 220, and MTH 100 or higher level math. Meeting minimal requirements does not guarantee acceptance.