---
MINIMUM P2P APPLICATION REQUIREMENTS

Students meeting the following requirements may apply to participate in P2P.
Conditional admission to Southern Union State Community College (SUSCC).

Legal resident of Alabama eligible for in-state tuition at SUSCC and Auburn University.

An unweighted 2.75 high school GPA OR a 3.0 college GPA (12 credits or more) OR 23 or higher ACT composite score.

Eligible for ENG101 and program-specific math requirements.
---
P2P INFORMATION SESSIONS
Students applying for Fall 2024 admission must register and attend an in-person or virtual P2P Information Session before submitting an application.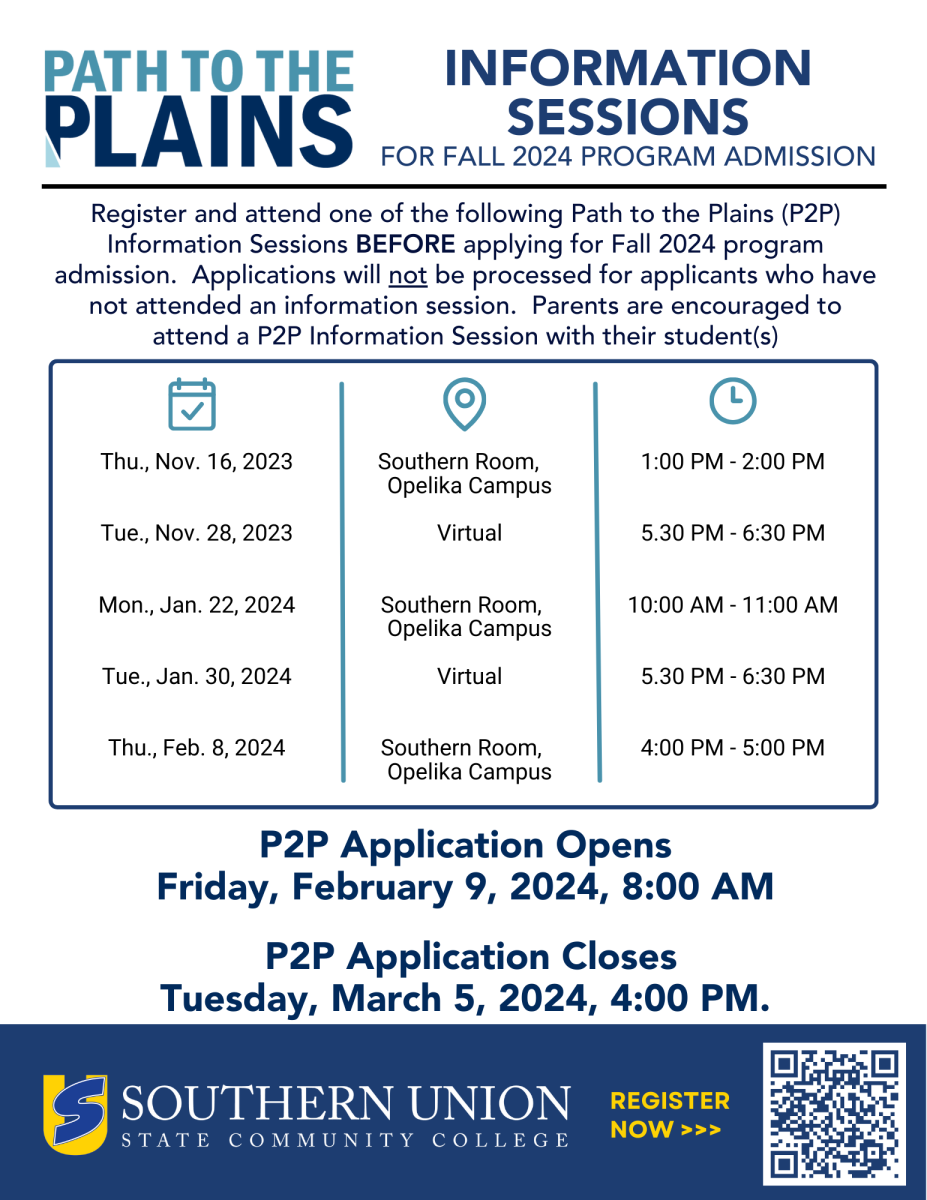 ---
P2P APPLICATION AND DEADLINES
Watch the P2P Informational Video (above) before completing a P2P application.
APPLICATION OPENS FOR FALL 2024 PROGRAM ADMISSION - FEBRUARY 9, 2024
APPLICATION DEADLINE FOR FALL 2024 PROGRAM ADMISSION
For Degree-Specific and Exploratory Pathways - MARCH 5, 2024
---
P2P DOCUMENTS
Students participating in P2P will sign the following documents.
P2P Concurrent Enrollment Agreement to Reverse Transfer
P2P Concurrent Enrollment Release of Records
P2P Student Contract
P2P Success Guide