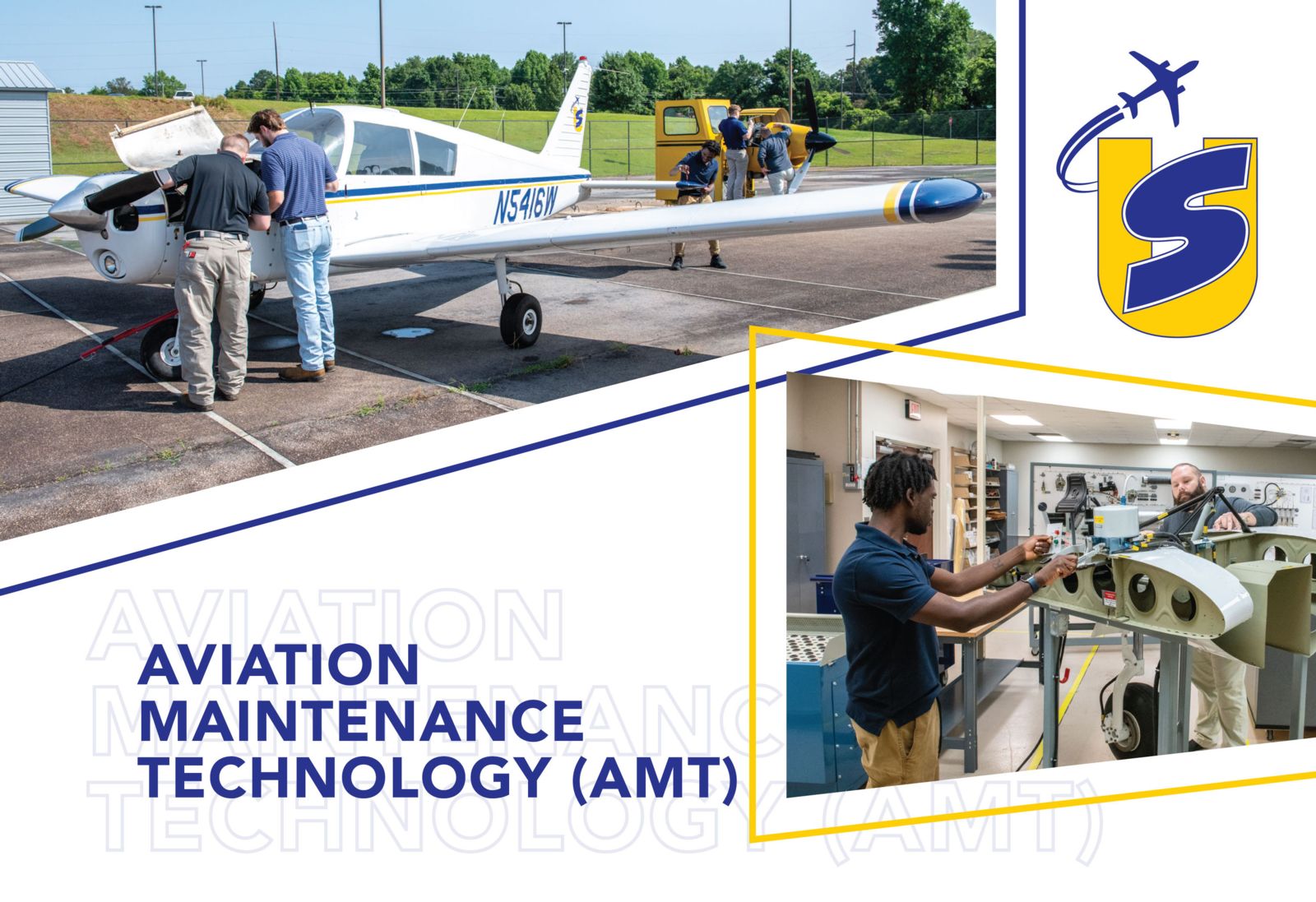 Southern Union State Community College's Aviation Maintenance Technology (AMT) program is designed to provide students with the knowledge and skills to excel as Aircraft Maintenance Technicians.
AMT students will learn the maintenance and repair of aircraft mechanical systems including:
Turbine and Reciprocating Engines
Hydraulics
Non-metallic Structures
Fuel Systems
Corrosion Control
Propellers
Sheet Metal
Flight Controls
Landing Gear
Electrical Systems
Students will complete this two-year program with the knowledge and skill levels needed to pass the tests required by the Federal Aviation Administration (FAA) and receive the Airframe and Powerplant Mechanic Certificate. Receiving the Airframe and/or Powerplant Certificate will allow students to gain entry level employment in the aviation field. Graduates of the aviation maintenance program will find careers in many sectors of the aviation industry including Commercial Aviation, Aircraft Manufacturing, Medical Transport, Space, Maintenance, Repair and Overhaul (MRO) facilities, and more.
If you want to learn more about the program please fill out this
For information on this program, please contact Director of Aviation, Richard Belk at rbelk@suscc.edu or 1-334-745-6437 ext. 5486.
Aviation Courses