Southern Union State Community College (SUSCC) has joined the ranks of collegiate golf.
The program was officially established spring 2021 and fields men's and women's teams.
The team offers 16 scholarship spots (eight for men and eight for women) and will be based on the Opelika campus, utilizing the course at Robert Trent Jones.
Contact: Buddy Glidewell at bglidewell@suscc.edu and please attach a player resume.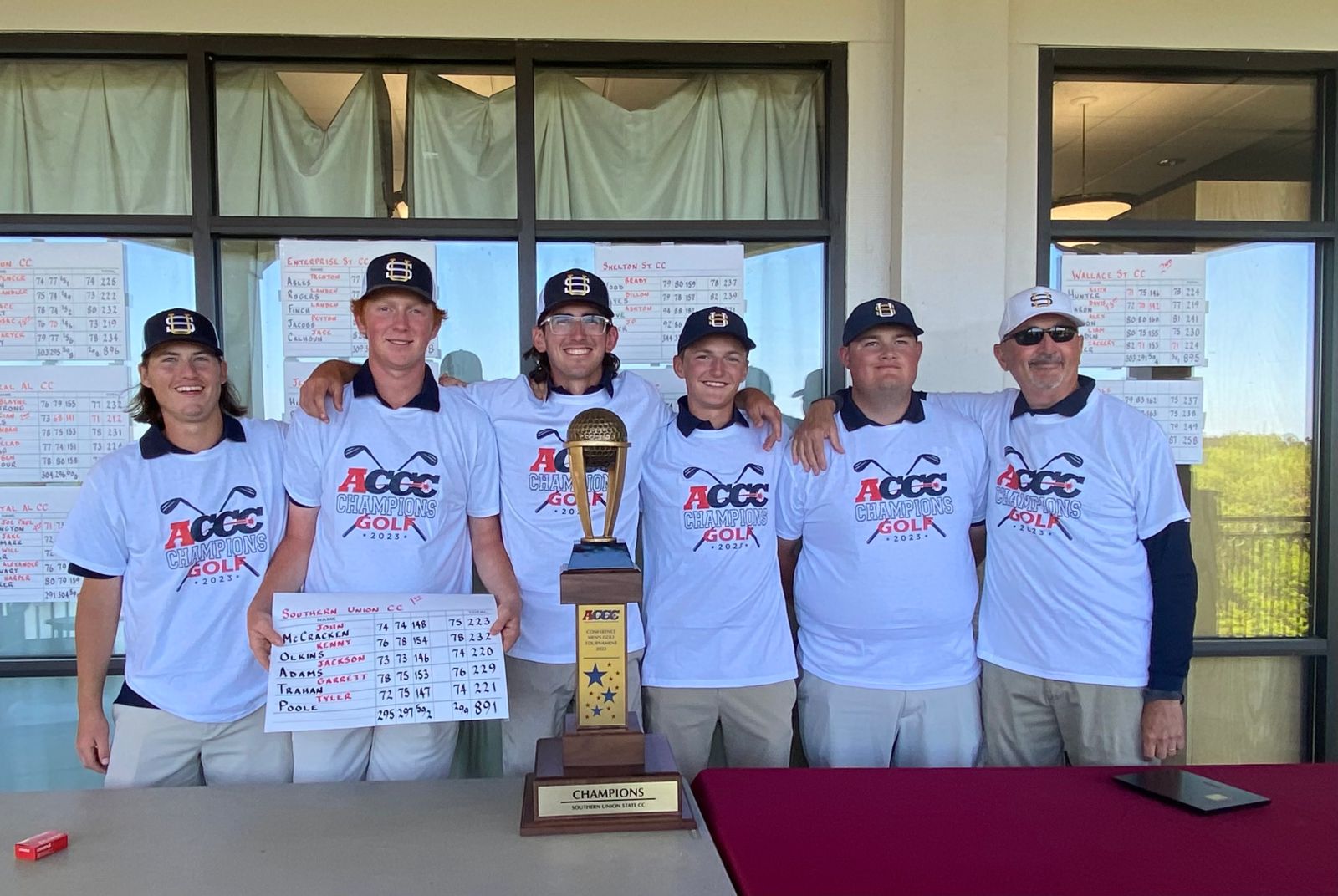 The SU Men's Golf team won the ACCC conference tournament last week.