In our continued commitment to serving the east Alabama area, Southern Union State Community College is proud to offer conference center facilities in Randolph and Lee counties. These facilities are available to the public for conferences, banquets, and other special events.

Facilities feature state of the art technology and in-house catering kitchens. The conference centers are available for rent by the public Monday-Sunday. Audiovisual equipment, staging, and kitchen facilities will be available upon request. All Southern Union facilities offer free, on-site parking.
Requests for the use of College facilities should be made fourteen (14) days in advance of the requested date in order for the request to be reviewed. Southern Union will attempt to accommodate requests received with less than a 14-day notice. In addition, request should not be more than six (6) months in advance of the booking date. Exceptions may be approved by the President.
At least one person belonging to the organization requesting use of the facilities shall be identified in writing on the Facilities Use Application as the person responsible for the function and shall be present for the full duration of the function. Noncompliance will result in denial of future requests.
Subject to the system of priorities (See Policies and Purpose), rental will be based on a first-come, first-serve basis. Once the application has been approved, payment of fees must be made to secure rental. (See Rules and Regulations)
---
Facility Rental Information
---
To schedule an event please click on the appropriate building link below.
Opelika Campus
Opelika Main Campus Calendar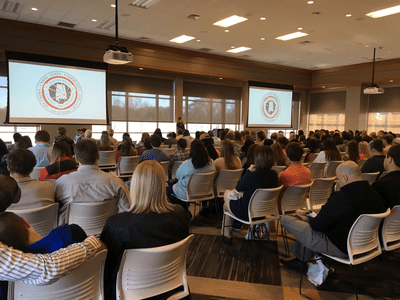 Administration Building
Business and Technology Center (BTC)
Center for Integrated Manufacturing (CIM)
Health Science Building (HSB)
Higginbotham Academic Center (HAC)
Industry Training Center (ITC)
Library
Student Union Building
Technical Building 1 (TB1)
Opelika Event Spaces
Southern Room
Student Union
Please direct questions regarding the Opelika Campus event spaces to Alison Osborn at aosborn@suscc.edu
---
Valley Campus
John R. Carmichael Building
Technology Building
Valley Event Spaces
---
Wadley Campus
Wadley Main Calendar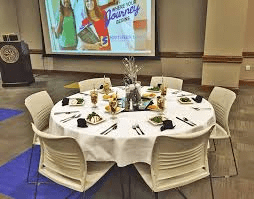 Administration Building
Brazeal Auditorium
Gymnasium
Dining Hall
Learning Resource Center
Renaissance Center
Residence Hall
Science and Technology Center (STC)
Student Center
Wadley Event Spaces
Lakeview Room
Dining Hall
Dining Hall Yellowhammer
Dining Hall Camellia Room
Student Center
Brazeal Auditorium
Renaissance Auditorium
---